Decals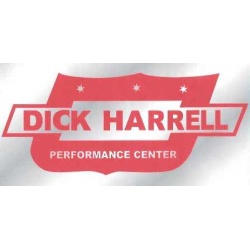 Dick Harrell Chrome Decal (DH1016)
A beautiful reproduction of the original Dick Harrell Performance Center Chrome decals that Mr. Chevrolet used on the cars he built & also, placed inside the Dick Harrell Performance Center Press Kits from his early years located on 11114 Hickman Mills Road, Kansas City, MO.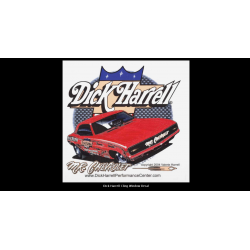 Dick Harrell Cling Window Decal (DH1015)
This is a 4" x 4", 6-color, outside applied, official Dick Harrell "Mr Chevrolet" Custom Decal. It has the Dick Harrell logo with the record setting "1969 Camaro Funny Car". Show your support for "Mr. Chevrolet" by displaying this colorful decal on your muscle car, tow vehicle, trailer, tool box, or anywhere else.